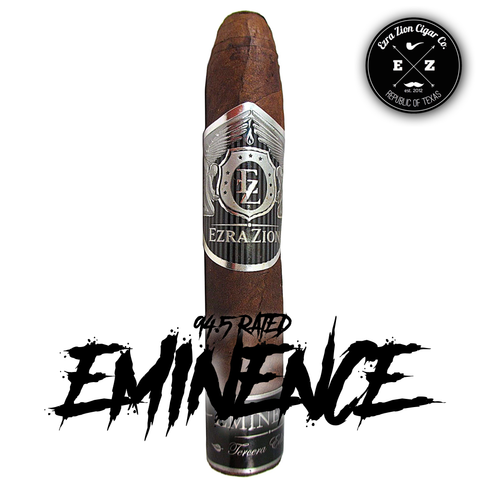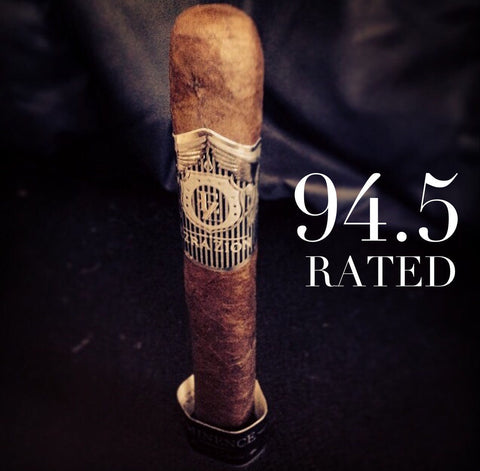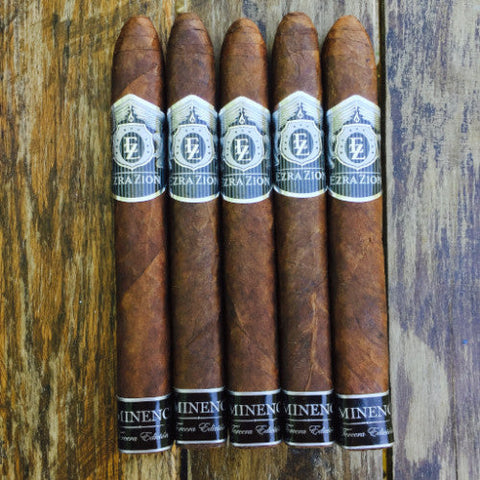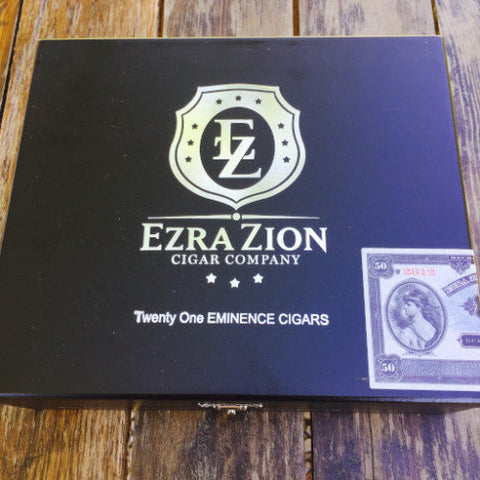 Ezra Zion
EMINENCE - Tercera Edición
Out of all the cigars that Ezra Zion has made over the years, we hear from more people that Eminence is their hands down favorite! 
A good friend of ours--that has access to literally everything we've ever made--teases us all the time that we peaked on the Eminence blend and it's all downhill since. LOL.
Eminence is wrapped in a San Andres Maduro leaf sourced from the exact same farm as a very expensive, very famous iconic Nicaraguan brand.
Can I name drop? Ok, I'll name drop. So we smoked this with David Savona from Cigar Aficionado and he told us "Guys, I mean this as a huge compliment. But to me, this tastes like a poor man's Padron. It's unreal!"
Flavors In the Eminence are very bold. Brown sugar and molasses blast across the palate at first light. A few puffs in, vanilla and spice emerge. As you smoke Eminence, it becomes richer and smoother. Notes of coffee, dark chocolate, cinnamon, hazelnut, bourbon, oak, and butter.
I love this cigar about as much as a man can love a cigar. This is a top shelf celebration smoke. Eat a ribeye steak, thank God you're an American, and light up an Eminence!
Getcha Some NOW!