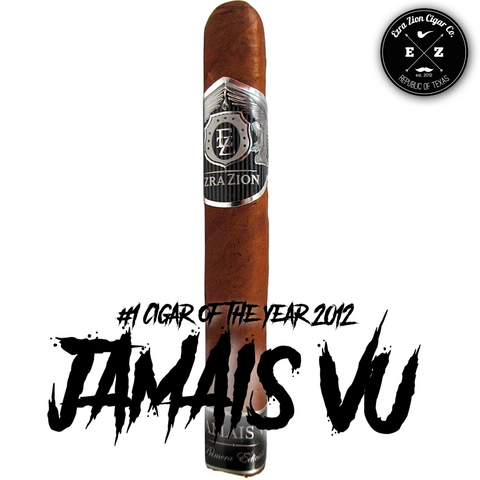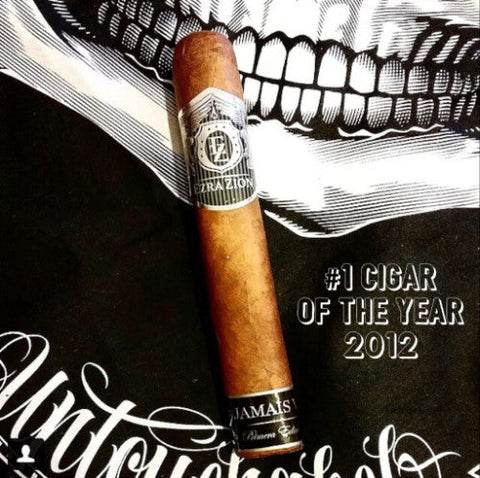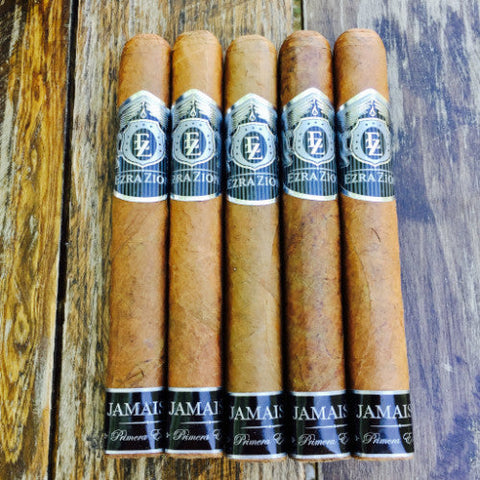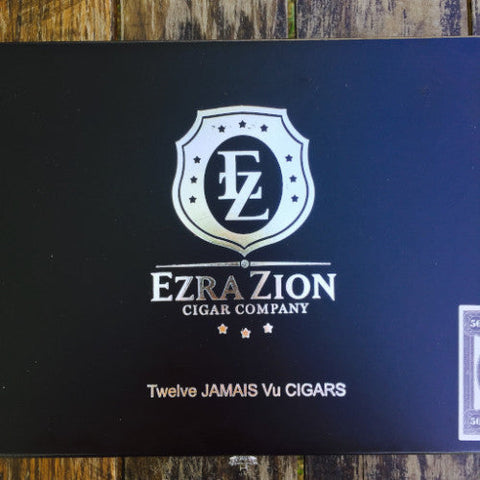 Ezra Zion
JAMAIS Vu - Primera Edicion
Oh yes, the cigar that started it all!
JAMAIS Vu was our first cigar release...launched at IPCPR 2012. Oh such fond memories!
JAMAIS Vu went on to win—not 1–but 2 #1 Cigar of the Year Awards! 
For you true cigar nerds out there...you might remember the Jamais VU was originally called "Inception". Honestly, the name doesn't matter...because no matter what you call it, it will rock your face off.

Full-bodied. Med/Full strength. Wrapper is a 12-year-aged Corojo rosado leaf. Fillers are all Nicaraguan and feature the illustrious Medio Tiempo!
Expect flavors of dark chocolate, cedar wood, heavy cream, dark leather, brown sugar, cloves, cinnamon stick, vanilla, black peppercorn, graham crackers, and caramel. 
Ya...kinda the best cigar ever IMO.
Getcha Some NOW!